What's in a Financial Professional's Name?
When it comes time for professional help with your financial life planning, do you need a money manager, a financial planner or a wealth manager?
Our usual answer is, why choose?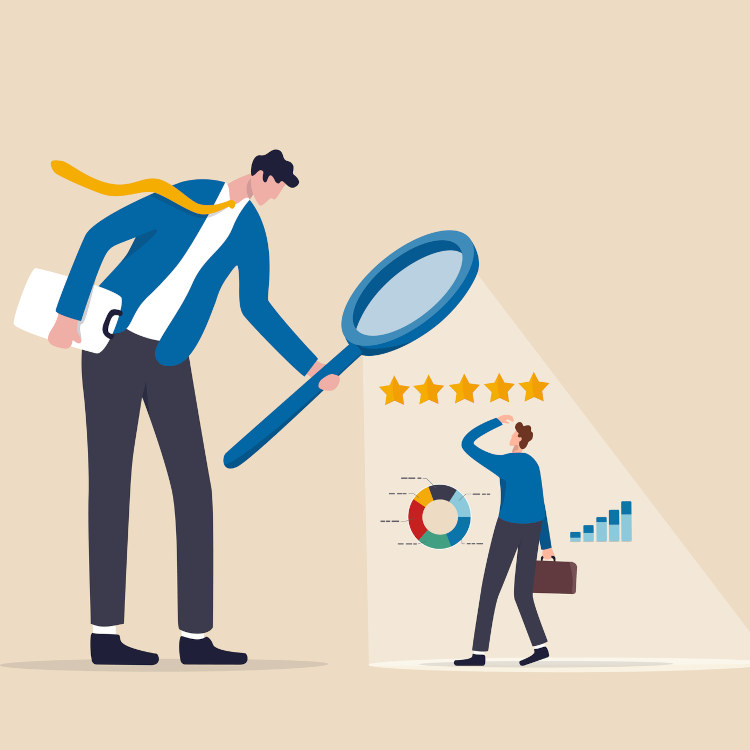 While many financial professionals are content to operate in one niche, we here at Cedar Point Capital Partners pride ourselves on maintaining a diverse base of knowledge that's both broad and deep.
As a Registered Investment Adviser (RIA), we provide advice to our clients from a partner that carries the Certified Investment Management Analyst (CIMA®), the CERTIFIED FINANCIAL PLANNER™(CFP®), and the Certified Private Wealth Advisor (CPWA®) professional certifications. With this, we offer clients a comprehensive skill set, focused on the three main areas of financial management:
Investment Management, focusing specifically on your portfolio and investments
Financial Planning, taking a broader perspective on the various pieces of your financial life
Wealth Management, specialized advice meant for those with more complex financial situations.
While you may only need the investment knowledge of a money manager or the cash flow insights of a financial planner right now, we believe your future is undefined and unlimited. Even if you're not investing now, maybe you'll be ready to start soon. Maybe an inheritance will catalyze your efforts to build generational wealth.
You need a financial partner that can offer trusted advice and guidance through all three of these knowledge areas, so you're ready what whatever life brings, and not racing to find another professional with the right skill set. For many investors, that's a fiduciary financial adviser, like us.
But how does a fiduciary adviser compare to other financial professionals?
Comparing the Financial Management Professions
Money Manager vs. Fiduciary Adviser
Perhaps one of the oldest disciplines in the financial management sphere, money managers and investment managers focus on investments, gains and losses. Traditionally involved solely in the buying and selling of securities like stocks and bonds, today's money managers can perform deep portfolio analyses and build complex investment strategies that incorporate a wide range of assets.
These professionals are sometimes RIAs, like our firm, and are typically paid as a percentage of assets under management. They may not focus on a person's larger financial picture, however, meaning clients might need to turn elsewhere for help with tasks like budgeting, taxes, or risk management.
Financial Planner vs. Fiduciary Adviser
Generally, a financial planner is someone who specializes in big-picture financial planning, from building monthly budgets to planning for life's milestones like college and retirement. You'll hear the title "financial planner" a lot in our industry because it's a friendly sounding term, but it means little when shopping for professional financial help. There are surprisingly few regulations about who can be called a "financial planner," and the title is used by everyone from investment managers who also do financial planning to budgeting professionals focused on consumer credit repair.
Fiduciary advisers like ourselves focus on big-picture planning, and some may also be CFP® Professionals (like our own Trent Von Ahsen). This certification, awarded by Certified Financial Planner Board of Standards, identifies professionals who have completed university-level coursework and passed a 10-hour exam on important financial planning topics.
Make sure you're looking for this certification if you're in the market for a financial planning professional.
Financial Advisor vs. Fiduciary Adviser
This is a topic we've covered previously, but know that the distinction between a financial advisor and a fiduciary adviser is important. While the term Registered Investment Adviser is specific and covered in federal code, there is a fairly low bar for determining who can use the term "financial advisor"—a narrow technicality some financial professionals have used to market their services and further muddy the waters.
While fiduciary advisers are legally bound to act in their client's best interests, the same rule does not apply to all financial advisors, many of whom can receive compensation from sales commissions or other "kick backs," in addition to any fees they charge you.
While advisors and advisers sound similar, you should know there is potentially a big difference.
Wealth Manager vs. Fiduciary Adviser
All wealth managers are financial advisors, but not all financial advisers are wealth managers.
The term "wealth management" is really just a branding convention used to delineate the preferred clientele of a financial firm. Most wealth managers will tell you they work with high net worth clients; some may only work with ultra high net worth clients. There is really no accepted definition and no rule against calling yourself a "wealth manager," with the proviso that you probably won't last long in the wealth management field if you don't have the right expertise or experience.
Many wealth managers are organized as RIAs, banks, or trust companies. Expertise in the areas of taxation, estate planning, and risk management are needed for this kind of work, as wealth management clients typically have complex financial lives compared to most. Wealth managers typically work on a more bespoke basis with their clients, crafting custom solutions and plans as opposed to more off-the-shelf solutions you might find with your average financial professional.
Here at Cedar Point Capital Partners, we consider ourselves a wealth management firm, as we have extensive experience serving high net worth clients right here in Eastern Iowa—and across the country. But we also believe that people of all financial backgrounds deserve objective, evidence-backed advice. That's one reason why we don't have any minimums or requirements to work with us, and only charge clear and transparent fees.
Financial planner, financial adviser, wealth manager—you can call us whatever you want, just give us a call and we can discuss how best to partner on your financial future. Let's grow together!
---
The commentary on this blog reflects the personal opinions, viewpoints, and analyses of Cedar Point Capital Partners (CPCP) employees providing such comments and should not be regarded as a description of advisory services provided by CPCP or performance returns of any CPCP client. The views reflected in the commentary are subject to change at any time without notice. Nothing on this blog constitutes investment advice, performance data or any recommendation that any particular security, portfolio of securities, transaction, or investment strategy is suitable for any specific person. Any mention of a particular security and related performance data is not a recommendation to buy or sell that security. Cedar Point Capital Partners manages its clients' accounts using a variety of investment techniques and strategies, which are not necessarily discussed in the commentary. Investments in securities involve the risk of loss. Past performance is no guarantee of future results.