4 Prep Tips for Your First Financial Meeting
Here at Cedar Point Capital Partners, we talk often about the idea that if you want your life to be different, you have to do things differently.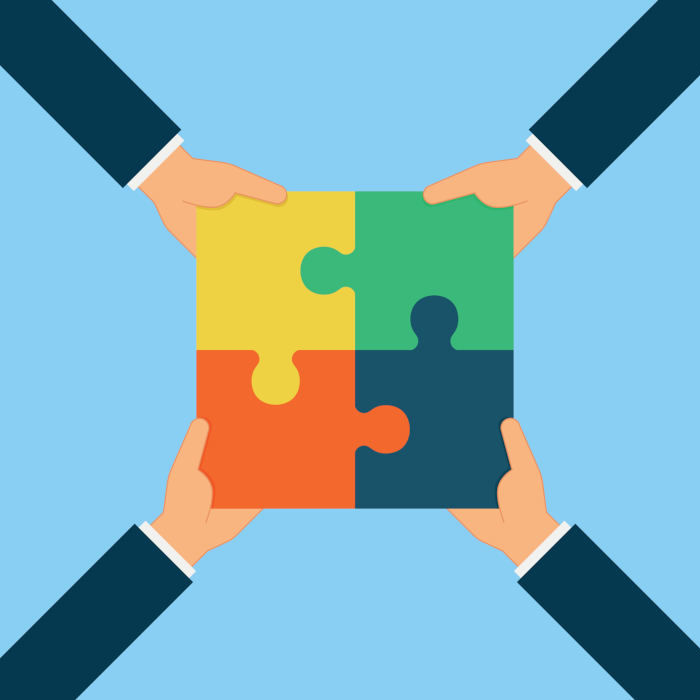 Inertia unfortunately keeps many people in less-than-optimal situations, whether it's a bank or insurance carrier that no longer offers the best rates or a financial advisor who doesn't put your best interests first. It also takes courage to step away from your entrenched habits or patterns.
But you don't have to settle for less just because you've known it for so long.
While we can't make you research advisers or set up meetings, we can help you understand the steps needed and build a plan to smooth the transition. Like most things in life, the hardest part is just getting started.
If you're ready to make a positive change in your financial life, here's where we recommend our clients begin, and what we'll need to build out a personal, customized financial plan for you.
(Not in the mood to read? Watch this short YouTube explainer video for a faster overview.)
4 Prep Tips for Your First Financial Meeting
1. Know your personal and financial goals
If you've been a dedicated reader of our Insights blog or a viewer of David's #CedarPoints video series, you know we tailor our capital and wealth management approach to your goals and aspirations. That's why it helps to think about your life in a deeper way, preferably before we meet for the first time.
Consider the following questions:
What does your financial life look like today?
What would you like for it to look like in a year? Five years?
What do you value most in life? What are your biggest priorities?
What motivates you to make important financial decisions?
What is your risk profile and time horizon?
Our first meetings will focus heavily on these sorts of questions, as our new client process is designed to uncover your beliefs and preferences about money and investing. Spending at least a little time with these questions will allow us to put the right financial pieces in place to support your goals.
2. Find your financial documents
This one seems obvious, but if you're looking to create the smoothest transition from an existing financial professional or wealth manager (or from none at all), having your financial documents available for our review can expedite the process.
The documents we would like to see, when available, include:
Brokerage statements
Retirement account statements
Banking and credit union statements
Tax returns
Insurance policies
Estate plans and related legal documents
Interestingly enough, this is a common sticking point that keeps people from making positive changes in their financial situation. For some, having to face their financial accounts and situation is daunting; for others, the prospect of "opening the books" to a third-party is intimidating.
Just remember: We're here to help, not judge. A little courage and footwork here will pay big dividends in your future.
3. Consider your legacy and estate plans
This point is similar to the first, in that it centers on your life goals and priorities, but it also extends that view to your most golden years. This is perhaps most important to our retirement-age clients, but it's never too early to begin considering the later chapters of your story.
What do you want to leave or pass onto your family, church or community? Do you have those plans codified into legal documents such as a will or estate plan? If so, we'll want to review and discuss those so we can fully understand how you want your legacy to endure.
4. Compile your questions for us
Many wealth managers and financial professionals like to ask a lot of questions to make it seem like they're attuned with your needs, but we believe that listening and answering our clients' questions is the higher calling.
When it comes to our first meeting, remember that you're interviewing us, too. It's crucial that you feel you can trust us and that we answer your questions truthfully and transparently. If you don't, keep exercising your courage and searching for help until you're satisfied.
We know change isn't easy, but we're here to make it easier—at least as it relates to your financial life planning. If you're ready, give us a call and let's grow together.
---
The commentary on this blog reflects the personal opinions, viewpoints, and analyses of Cedar Point Capital Partners (CPCP) employees providing such comments and should not be regarded as a description of advisory services provided by CPCP or performance returns of any CPCP client. The views reflected in the commentary are subject to change at any time without notice. Nothing on this blog constitutes investment advice, performance data or any recommendation that any particular security, portfolio of securities, transaction, or investment strategy is suitable for any specific person. Any mention of a particular security and related performance data is not a recommendation to buy or sell that security. Cedar Point Capital Partners manages its clients' accounts using a variety of investment techniques and strategies, which are not necessarily discussed in the commentary. Investments in securities involve the risk of loss. Past performance is no guarantee of future results.