4 Things We Learned from a Year in Business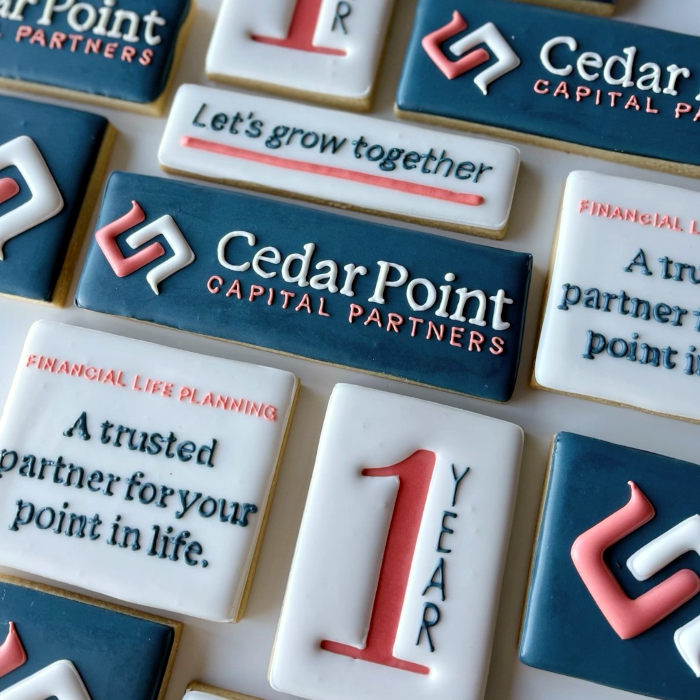 The calendar confirms it, but we still can't quite believe it's been a year since we launched Cedar Point Capital Partners to offer an alternative to the big investment and wealth management firms.
Time really does fly when you're having fun—and navigating one of the more challenging market years in recent memory.
Along the way, we've learned more than a few lessons about running a service-focused business, taking care of clients, and maybe about ourselves, too.
Here are a few of our biggest takeaways from our inaugural year as independent financial advisers.
There's still a huge need for financial planning services
Investors today now have access to data and technology that was previously reserved only for bankers and brokers. That gives people an incredible level of power and granularity when it comes to managing their investments—but just because you can doesn't mean you should.
If 2022 taught us anything, it's that what goes up (the stock market) can always come down. For many investors who became accustomed to easy money and skyrocketing investment values, last year was a bucket of cold water. Without the easy wins of 2020 and 2021, a lot of financial DIYers felt lost.
We are proud to have helped a lot of smart (and capable) people develop comprehensive, diversified investment plans and get their finances back on track over the past year. Unfortunately, we know there are plenty of people still needing help. Is that you?
People are still wary of hiring professional financial advice
This is a reaction we experience regularly when talking with potential clients, and a mindset we believe stems from decades of fast-talking brokers and one-size-fits all financial advice. Some people visibly recoil when they hear what we do, expecting a hard sell for our services or a stratospheric fee structure.
As a fiduciary, fee-only wealth management firm, we're never trying to make a sale or commission. We're focused on helping our clients maximize their financial, human and social capital, so they can build a life they're proud of.
We are genuine when we say we want to be life-long partners in your success, so don't be afraid to reach out to us, anytime. We mean that.
People still aren't valuing human capital appropriately
In these turbulent times, the potential impact of a person's human capital is greater than ever, but people still aren't talking about it.
Consider how large businesses and longstanding organizations are evolving in our communities. Here in the Cedar Rapids / Iowa City Corridor, for example, we have major local employers changing ownership, moving jobs, and restructuring the ones that are left.
Like anything else in our free-market economy, this can create opportunities for some and obstacles for others. For professionals who have found their jobs redefined or even lost, it can be a life-changing event. Our experience has taught us that those who have strong networks and transferable skills—in other words, strong human capital—fare better in these moments.
Here at Cedar Point Capital Partners, we believe your human capital is a critical piece of your financial life. That's why we strive to get to know you on a deeper level, so you have a partner for whatever the world throws at you. If your financial planner or wealth manager isn't talking about it, you might want to ask why not.
Running a business is not for the faint of heart
Starting a financial planning and wealth management firm in 2022 wasn't necessarily fun or easy. There were plenty of long days and late nights. Things didn't always go our way, but fortunately, we had a plan in place that got us through the rough patches.
More importantly, our families and friends supported us and our clients stuck with us. That's one of life's great rewards, and we were blessed to experience it this year. We have a new-found respect for all of the small-business owners out there—we know just how hard you're working.
We're excited to be starting our second year of business and looking forward to many more. If you're ready to build a financial partnership that lasts as long, let's talk. We're here and ready to help.
---
The commentary on this blog reflects the personal opinions, viewpoints, and analyses of Cedar Point Capital Partners (CPCP) employees providing such comments and should not be regarded as a description of advisory services provided by CPCP or performance returns of any CPCP client. The views reflected in the commentary are subject to change at any time without notice. Nothing on this blog constitutes investment advice, performance data or any recommendation that any particular security, portfolio of securities, transaction, or investment strategy is suitable for any specific person. Any mention of a particular security and related performance data is not a recommendation to buy or sell that security. Cedar Point Capital Partners manages its clients' accounts using a variety of investment techniques and strategies, which are not necessarily discussed in the commentary. Investments in securities involve the risk of loss. Past performance is no guarantee of future results.